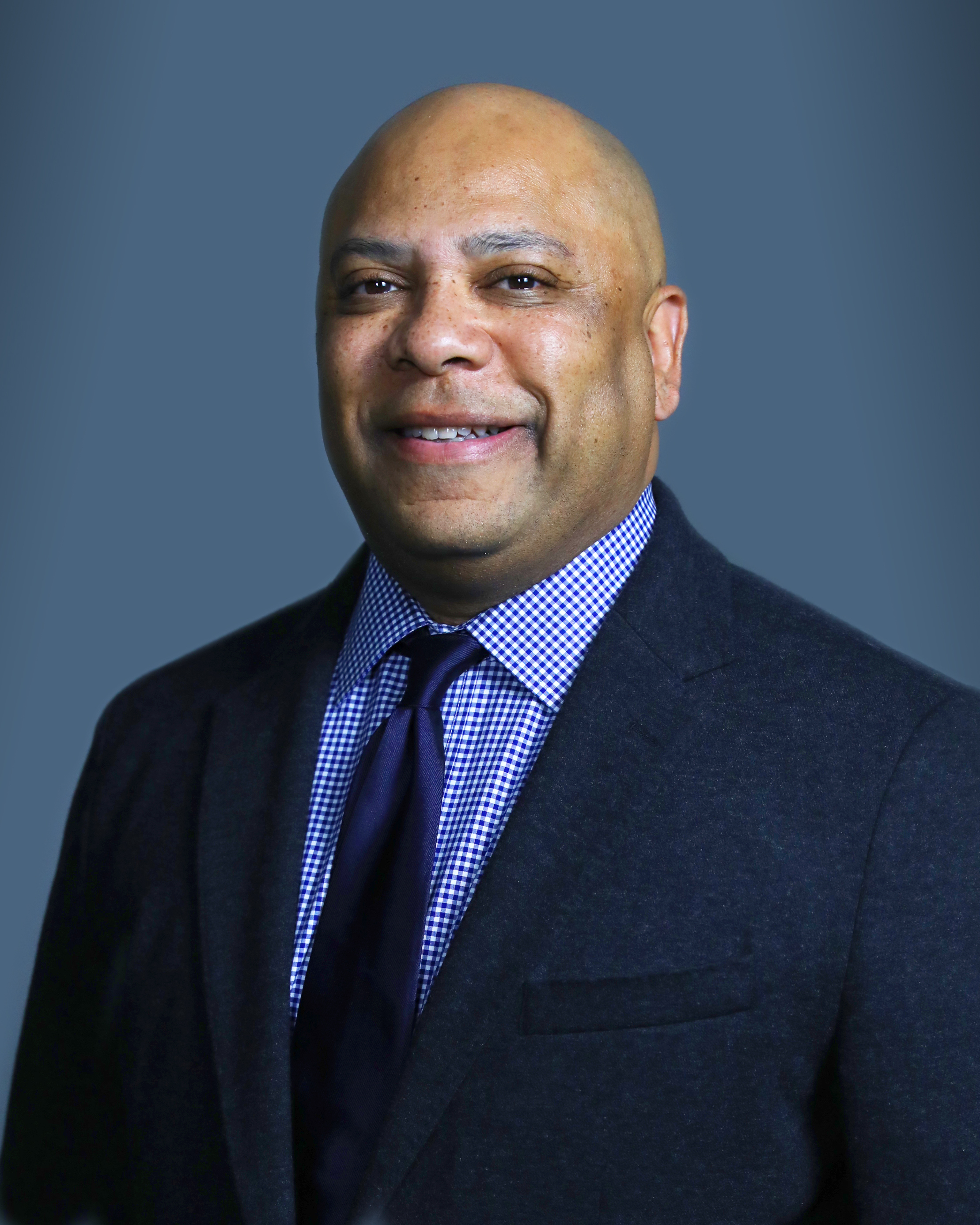 Earl Buford is president of the Council for Adult and Experiential Learning (CAEL), a nonprofit organization dedicated to supporting adult learners as they navigate between education and employment. Prior to joining CAEL, he was the chief executive officer of Partner4Work, the leader of the public workforce system serving Pittsburgh and Allegheny County in Pennsylvania. VEDP President and CEO Jason El Koubi spoke with Buford about CAEL's mission and work, best practices for getting workers the training they need for the jobs they want, and the family history that motivates him. 
Jason El Koubi: Can you give a quick rundown of CAEL, its mission and its activities, and the things that drew you to the organization?  
Earl Buford: We're a national nonprofit and we're a membership organization as well. Our legacy is rooted in equity, and includes our pioneering work around what's known as Credit for Prior Learning, or CPL. We've championed CPL for more than 40 years as a way to drive college completion among adult learners. We also advocate for recognizing and valuing diverse education experiences in a system that traditionally undervalues that.  
That's really at the heart of our work. It's about education and employment coming together.  
El Koubi: You've been running CAEL for just over a year now. What are things that have surprised you along the way?  
Buford: Most recently I ran the workforce board in southwest Pennsylvania. Prior to that, I ran the workforce system in my hometown, Milwaukee. Before that, I spent 15 years running a collaboration of workforce arms called the Wisconsin Regional Training Partnership.
I talk about those paths because every organization that I've had the chance to lead, including CAEL, is built around a philosophy for my own personal life. I'm the product of a high school pregnancy. My parents met in high school and, unfortunately, were pregnant with me way too early for anyone. You know how those statistics normally play out — they're normally not positive.
Well, in this situation, my parents, they married. My mother finished high school, went to college, and became a teacher. My dad bounced around between low-paying manufacturing jobs until he stumbled into a training program that was directly connected to a major employer. When he graduated from the program, a job at Delco Electronics was waiting for him. He spent the next 30 years and retired from there, and that changed our lives forever. I call that winning a workforce lottery.
Every organization I work with, every project I stumble into, and every partner I partner with is built around this: How do we help individuals get the opportunity to win a workforce lottery? CAEL was the one organization that had all the qualities, assets, and resources I wanted. In order to really link learning and work in this country — especially for meaningful, well-paying, self-sustaining pathways — you have to get higher education involved, and you have to get industry involved. I believe CAEL gives the best opportunity to do that, and it's national, so it allows us to think about how to scale.  
El Koubi: What advice do you have for economic development practitioners related to workforce development and talent attraction for their areas?  
Buford: In years past, economic development did what they did on one end, workforce tried to on their end, and education did their own thing on the other end. We're past this style of approach. But with that said, I always have felt that economic development is the start for any meaningful strategy from workforce. We cannot do workforce without economic development. It's about time that people realize that.
A few months ago, I had the opportunity to speak at the International Economic Development Council conference, and the same question came up. I mentioned that I once coined the phrase for work I did in the past — industry-led, worker-centered, but community-focused. It's time for these different systems to sit at the table and develop those local and regional talent tracks and plan this together. And it's not just, "Workforce is going to work with the hardest to serve, college is going to work with the higher-educated, and economic development's not getting what they need and employers aren't getting what they need." Those days are over. That equation is bad. They have to throw that out and start over.  
El Koubi: With work becoming more sophisticated, more technologically advanced, what can be done to better prepare a diverse set of workers for these more advanced jobs and drive successful employment outcomes?  
Buford: I think it goes back to partnerships. Education is no longer a one-and-done affair where you go to school and get your associate's or your bachelor's. With the shelf life of skills decreasing due to technology, I think educators and employers need to remain in constant partnership to develop and ensure that education training programs are well aligned to the latest workforce needs.
Industry partnership models are really important here, where you have a cohort of employers by sectors, unions, labor, and management working together, and educators in a formalized partnership developing the plans. There should be much more upskilling and reskilling of incumbent workers, individuals who have already worked for said industry, or said leader for said company, who understand the culture of said employer. I think there should be a stronger and larger upskilling and reskilling strategy within the industry partnership model.
There are a lot of credentials and certificates that are developing, or that should be developed, for folks who are nontraditional in the workforce, but who aren't ready to leap into some of the more technical jobs. It's a sophisticated approach — educators and employers working together in an industry partnership model, upskilling and reskilling, and then a backfilling methodology built around credentials and certificates.  
El Koubi: This issue of our publication is about partnerships between industry and education. You've talked about many of them already. Can you talk about the why? Why are partnerships so important in supporting and serving adult learners and the industries that employ them?  
Buford: The easy answer is that we've all tried to do it in our own siloed way, and that hasn't worked, or it's worked momentarily but hasn't worked with any kind of scale or sustainability — which is why we're having this conversation, I believe.
By not working in a cohesive partnership model, you waste some resources as well. I'm a proponent of what I call a blended funding model to these approaches, where there's public investment, but you also have private and philanthropic support.  
El Koubi: What are the ingredients you typically see in the most successful partnerships? Are there any examples of workforce partnerships you would point out as being particularly impactful?  
Buford: This is a personal example of a project I worked on that led to something real. It's around 2008, that downturn. Manufacturing in Milwaukee, Wisconsin, where I worked at the time. We were having the same conversation we're having now, developing talents, wanting to work together to basically stop poaching from one another, paying a dollar more for someone to leave manufacturer A to go to manufacturer B. We were able to pull together and develop a manufacturing industry partnership of about 30 major employers. We're talking Harley-Davidson, Ocean Spray, etc. We brought them together, along with the three industrial unions — the steelworkers, the machinists, and the United Auto Workers.
What came out of those conversations was basically agreement that the manufacturers in that market stopped training 20 years ago. They stopped upskilling and reskilling at any significant level. That was a breakthrough moment when they all admitted it — that they were willing to pay $1 an hour or $2 an hour more to recruit someone from another company.
The genius in that conversation is: They also said that they didn't like using the old apprenticeship manufacturing model because it took too long, and it wasn't flexible enough for any of them to bring in new talent on the backfill side. What came out of that was the development of a new apprenticeship model in manufacturing called the industrial manufacturing technician, or IMT.
The reason IMT is so important is that it's a competency-based apprenticeship model. You're able to bring on someone in a traditional way as a common worker, but instead of it being four years based on their competencies, it was two years in scope, and because of their background, they could test out of some portions of it. It shortened apprenticeship time and gave the employer more flexibility in what they wanted to train workers for.
It's still relevant, and we're still having conversations about IMT and related instruction and how higher education partners with that. We talk about it almost daily with a variety of employers, because it really changed the paradigm for employers deciding to use it moving forward. Now, it's not universally used, but the point is that it's there for manufacturing partners looking for a solution.