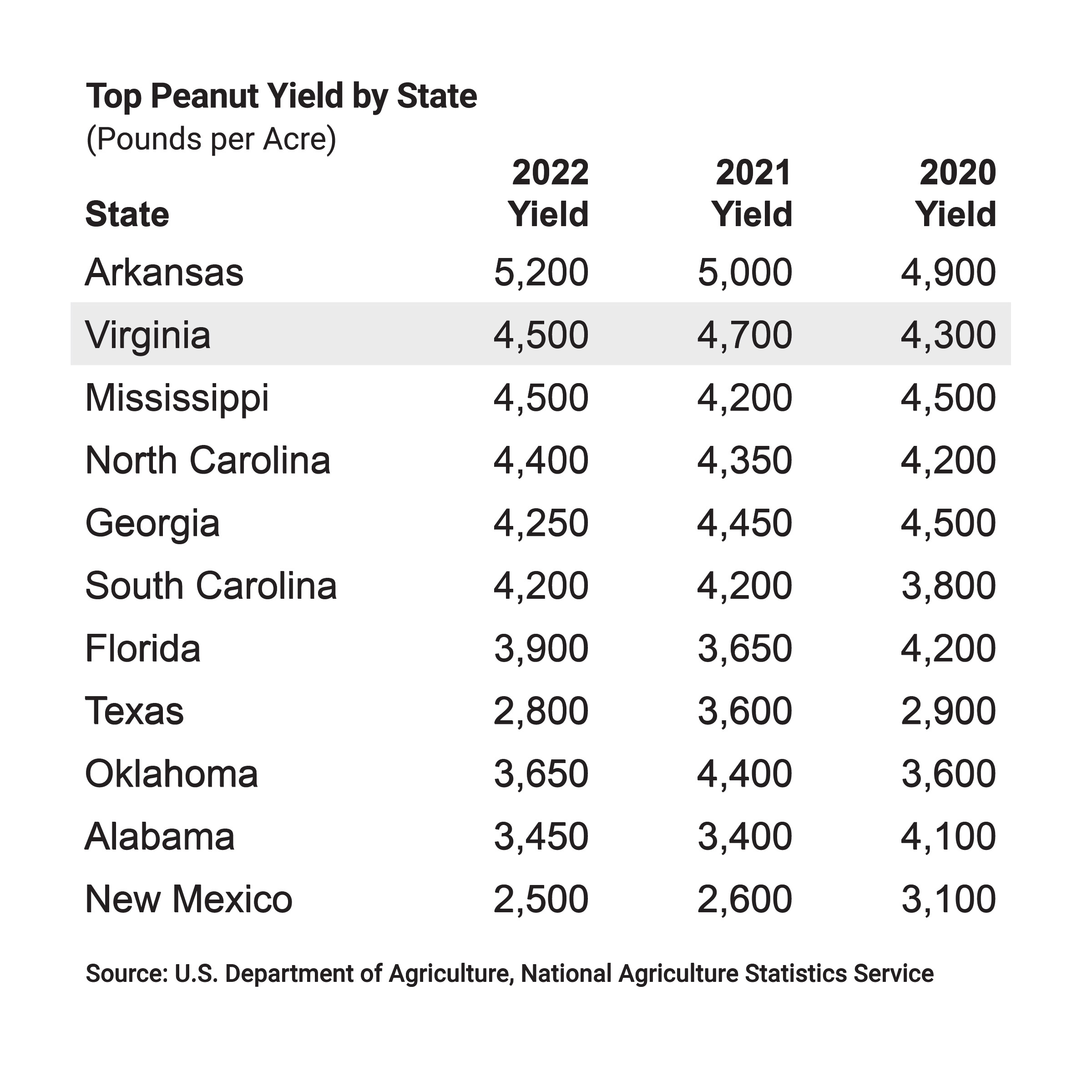 U.S. Department of Agriculture, National Agriculture Statistics Service
Before long, customers became so enamored with the free peanut snacks Davis handed out to guests that the company began to switch gears. In the late 1940s, it started to pack and sell peanuts from the restaurant. That ultimately evolved into Virginia Diner, the peanut manufacturer (and restaurant, although it operates out of a traditional building instead of a rail car). Instead of dry roasting, Virginia Diner peanuts are blister roasted, or soaked in warm water before roasting, giving the finished product a unique texture and crunch.
Andrew Whisler, chief operating officer of Virginia Diner, says the company does most of its sales via mail order — like Hubs, mostly between October and December as holiday gifts to customers around the world. Around mid-October, when the company's holiday sales reach their peak, even Whisler will join the front lines and help pack peanut orders.
"Come holiday time, no one has a job title around here," he said. "We all share in the work together, wearing multiple hats to ensure shipments get out on time and every customer leaves completely satisfied with their experience."