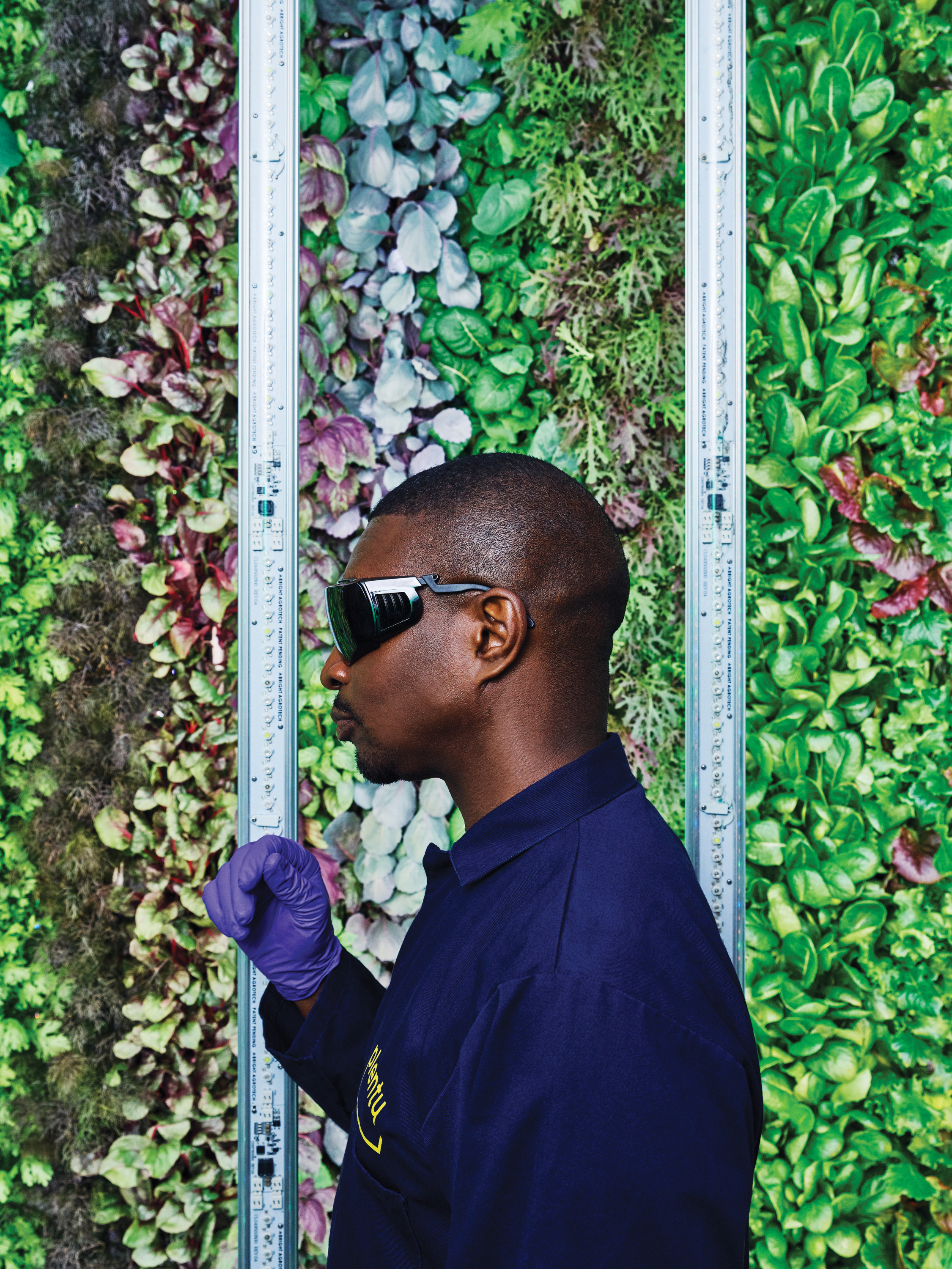 Plenty Unlimited Inc.'s facility in Compton, California
Kukutai: We have quite a different strategy compared to greenhouses and other vertical farming companies in that we started with a completely novel architecture. By designing an entirely new way to grow food, we believe we can improve the quality of product, the unit economics, and the overall experience for the consumer. Part of how we do that consistently is through access to real-time data in the farm. Because our plants are growing on an accelerated timeline compared to the field or even a greenhouse, change happens much quicker. Staying connected to what's happening in our growing facility in real time means if we see plant health suffering for some reason, we can make an immediate intervention to adjust the plants' environment.
Beyond using data and data insight to create the perfect growing environment for our plants, we also use it for research and development. We have the ability to monitor very granular experiments, because we're collecting large amounts of data as well as pictures of every plant through their growth cycle. That data accumulates and helps us make decisions on cultivars, the right nutrition, temperature, humidity, and so on. And because our plants grow so quickly, we can run many years' worth of field experiments in a single year, accelerating our learning curve.
Olesen: We use internal research and real-time analytics of sensor data from our fleet of micro-farms to make decisions about the right growth recipe for each device. Our remotely managed BabylonIQ system uses an array of sensors to collect numerous data points to determine a farm's health and safety at any given moment. Analysis of this data allows us to monitor and dose the proper amount of nutrients in a farm to create perfect growing conditions. We are currently teaching our cameras and software to determine plant health and, over time, create a dynamic feedback loop.
Virginia Economic Review: How do CEA operations compare to traditional farms from a staffing perspective?