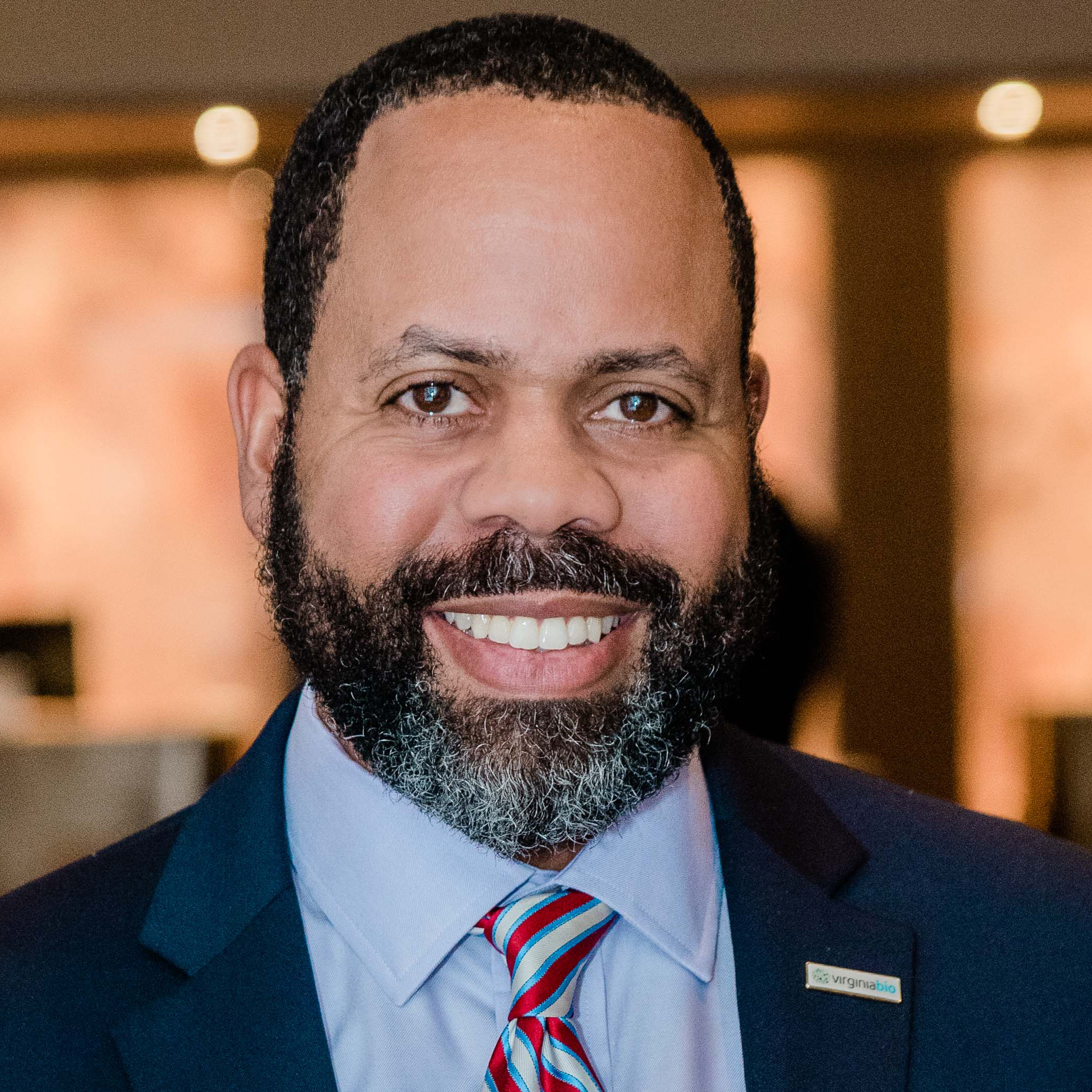 John Newby is CEO of Virginia Bio, the nonprofit statewide trade association that serves and promotes the life sciences industry in the Commonwealth. VEDP Interim President and CEO Jason El Koubi spoke with Newby about recent life sciences success stories in the Commonwealth and Virginia Bio's efforts to grow the industry, including the recently announced industry hub, Virginia Bio-Connect.
Jason El Koubi: Let's start with an overview of Virginia Bio. Can you tell us a little bit about the organization, its mission, and its activities?
John Newby: We're the trade association for the life sciences industry here in Virginia. We're in our 30th year of service to the industry and the Commonwealth with 270 members, from startups to strategics, research institutions, and all other organizations that support life sciences. Our vision is to foster a life sciences ecosystem recognized nationally for its innovation, commercial success, and contributions to improved health for all. Our mission is to promote innovation and growth through strengthened networks, advocacy, capital investment, talent attraction, development, and retention, advancing the next generation of leaders.
How do we do that? We provide education and partnership opportunities for our young companies, and opportunities for our strategics to connect with these startups here in Virginia. We provide information and knowledge about how to obtain funding for these very challenging types of companies. Life sciences companies can take 15–20 years before they get to the end of the cycle to a successful exit, so they have lots of funding requirements during that time.
We provide advocacy for the industry. We're the voice of life sciences in Virginia, with advocacy before federal and state policymakers. And finally, not unlike any other 501(c)(6), we provide events to spur collaboration and bring people together, educating on what we do.
El Koubi: Can you go into more detail about the main priorities of Virginia Bio and the ways that the organization is supporting the life sciences industry in Virginia?