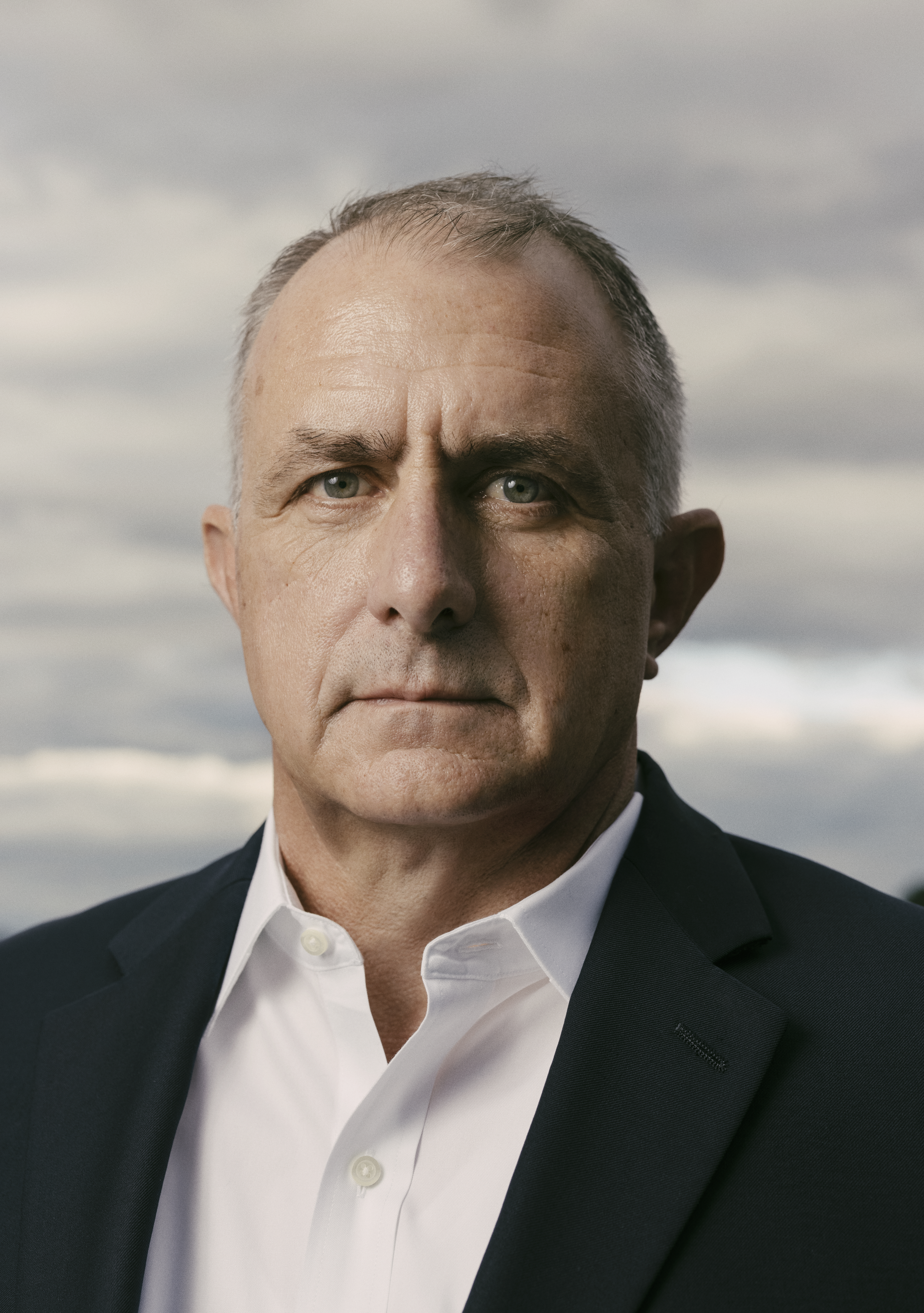 Tom Walker is the founder and CEO of DroneUp, a provider of drone delivery and flight services that has operated out of Virginia Beach since its founding in 2016. In 2020, the company entered into an agreement with Walmart to deliver COVID-19 test kits, a partnership that was so successful, the retail giant invested in DroneUp to establish permanent last-mile drone delivery for a large portion of its product line. VEDP President and CEO Jason El Koubi spoke with Walker about that relationship, DroneUp's history and growth in Virginia, and the company's work to grow the unmanned industry in Virginia through a unique educational partnership.
Jason El Koubi: Can you tell us how you initially got into the unmanned industry and about the genesis of DroneUp?
Tom Walker: I started my career in the military and had my first exposure to drones, or unmanned aerial vehicles, there. At the time, it was very early and the technology wasn't nearly as robust as it is today. After getting out of the military, I went to work as the president of a technology company. I started to really notice drone technology advancing so quickly and became aware that the autonomy and the ability to use these drones for inspections, search and rescue, and so many other things were going to have a fundamental impact on society.
El Koubi: And you decided to do it in Virginia, in Virginia Beach specifically, as the base of your operations. Why did you end up in Virginia?
Walker: I was transferred here by the Navy back in 2006. While I was here, my wife started a company. My kids started going to school here, and Virginia really became home. It was natural that when we started the company in 2016, we started it here.
I think the more interesting question, though, is why we stayed here. Being in Virginia Beach gave us the opportunity to attract talent to a different kind of area for these types of high-tech solutions. But more importantly, the state, the City of Virginia Beach, the Governor's office, VEDP — everybody has embraced this. They've been so supportive in helping build an unmanned technology ecosystem here in Virginia, when it was all said and done and we were at the size where we had the opportunity to look at other areas, there really was no other area that provided everything we needed.
Two of the things we're really proud of are that we are 52% diverse in our workforce, and that 26% of all of our employees are veterans or spouses of veterans. There are very few places in the country where you could attract that kind of talent and character other than right here in Virginia.
El Koubi: As I understand it, DroneUp essentially operates as a drones-as-a-service model that basically allows companies to outsource unmanned operations, while you also have a network of affiliated pilots in addition to your own staff. Was this model in place in the unmanned industry before DroneUp came along? What's the response been like from clients?
Walker: We knew there wasn't enough work and high enough interest in the capabilities when we first started to justify full-time employees. We built a proprietary platform that would allow us to identify drone operators, what type of platforms they had, and what their skill sets were, and then deploy missions to them anywhere in the United States.
When the pandemic hit, that's when our business really exploded. We grew 1,004% in the first year of the pandemic, and it was primarily driven by people who had businesses and organizations that had operated in a particular way. They sent people out to do inspections. They crawled up cell towers. They crawled up on roofs, or they used manned aviation. And when suddenly those workers weren't able to do that — they weren't able to travel, they weren't able to be around each other — it forced a lot of organizations to look at how they could utilize drones.
In the interim, I think a lot of companies felt this was an interim solution, to send the drones up, capture the data, and do the inspection. It was incumbent at that point upon the entire industry, not just us, to prove how accurate data and how actionable data could be gathered, captured, and processed using drones. As a result, we followed that first year of 1,004% by a subsequent year of 900%.
Now it's considered a way of doing business. If you look across all our different verticals and product lines, every one of those is growing at a rapid clip because people embrace the value of drone data collection today.
El Koubi: A big part of what's going to drive the growth of your company is your partnership with Walmart. How did that come about? How important is that relationship as you look at the company's growth now and in the future?
Walker: Until 2020, our business had primarily been driven by aerial data collection, traditional drone service — drones-as-a-service, as you called it earlier. We had not really seen an opportunity for drone delivery. And while we technically had the talent and skill set to do it, we hadn't invested in the hardware or infrastructure. We hadn't really started working on legislative and regulatory efforts to open up that industry.
But when the pandemic happened, Walmart reached out to us and offered us the opportunity to partner with them to deliver COVID test kits to customers who didn't want to drive to Walmart. The truth is that Walmart was using this as an opportunity to test how communities would accept drone delivery, how capable were companies like ours in conducting drone delivery — and the project couldn't have gone better.
We were out in North Las Vegas doing deliveries, and people refused to get in their car and drive to the Walmart parking lot for the free COVID test. But when they would order the COVID test kit and we would deliver it to them by drone, they would get in their car and drive to Walmart to tell us how cool the drone delivery was.
That was the first time we realized, yes, it's cool. But Walmart also gave us the opportunity to demonstrate to communities that it could be done safely, that it could be done efficiently, and how fast and convenient it was. As a result, Walmart invested in our company and subsequently signed a contract with us to lead their drone delivery efforts. It has driven our growth dramatically.
El Koubi: DroneUp recently announced a couple of things: an expansion of your Virginia Beach headquarters, as well as a testing, training, and research and development facility at Richard Bland College. What do partnerships like your agreement with Richard Bland mean for DroneUp, and also the future of this industry in Virginia?
Walker: This model at Richard Bland is something we are extremely proud of. One of the issues we talk about in economic development, workforce development, and education is that sometimes education programs aren't always caught up with current technologies in the real-world workforce.
Right now, we're seeing how rapidly autonomy — whether it's aerial autonomous vehicles, whether it's ground-based autonomous vehicles, whether it's robotics — is really starting to revolutionize the last mile in last-mile delivery, and ultimately will revolutionize the entire transportation of the logistics system.
We face two challenges, growing as rapidly as we're growing. One is: How do we develop a trained workforce we can put out in the field and feel confident they have both the character and culture we want, and the knowledge level they need to be able to land at a hub anywhere in the United States and be a professional operator?
The second thing we face is a longer-term challenge. How do we get our educational institutions to begin training and teaching students the skills and technology we're going to need? So, not only are we getting the opportunity to train every single person we send out in the field in a consistent, professional environment, but we're also getting the opportunity to expose what we're doing to other students throughout the campus who are now starting to join that program.
El Koubi: What do you see as the next big innovation that's going to change the way the unmanned industry operates?
Walker: The No. 1 thing we really need, the hurdle that we've got to get over as an industry, is Beyond Visual Line of Sight. The Federal Aviation Administration and other government agencies have been challenged with figuring out a path to how we can enable this. That changes the dynamics. It changes the unit economics. It changes the effectiveness of everything we're doing.
El Koubi: Tom, thank you so much for discussing one of the great entrepreneurial success stories here in Virginia.
Walker: Thank you so much.